You've Got to Try These Amazing Lumiere-Inspired Cocktails! 
Lumiere is excited to announce the commencement of the 2021 Lumiere-Inspired Cocktail Contest. Various businesses in the West End have been invited to create dazzling drinks and battle it out for the title of the best cocktail! 
The winner will be selected by the public. We encourage you to try these awesome creations and then vote for your favourite! Check out the awesome submissions below:
The Hook: Sesa-you, sesa-me?
https://www.hookseabar.com/ 
Sesame-Washed Jim Beam Bourbon, Demerara, Cinnamon, Angostura Bitters. A nutty & spiced Old-Fashioned riff perfect for cozying up with during these dark winter months.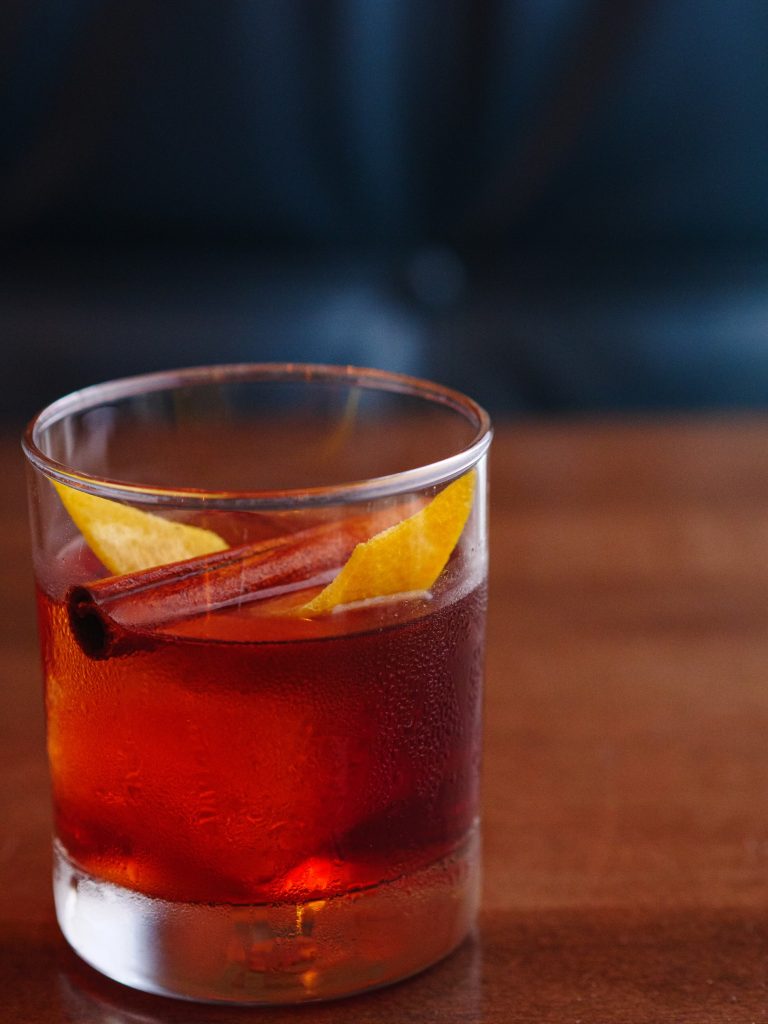 Mary's On Davie: Refraction
https://marysondavie.com/ 
 2oz Empress Gin, 0.5oz Fresh Lime Juice, 1oz Thyme Honey Syrup. Shaken, topped with Soda and garnished with a Thyme sprig. When light refracts, it changes the perception of the image into something unexpected. This is a refreshing, slightly herbal cocktail that gets its colour from the pea blossom flowers used in Empress Gin. The colour shifts when citrus is added, creating a lovely pinky-purple hue.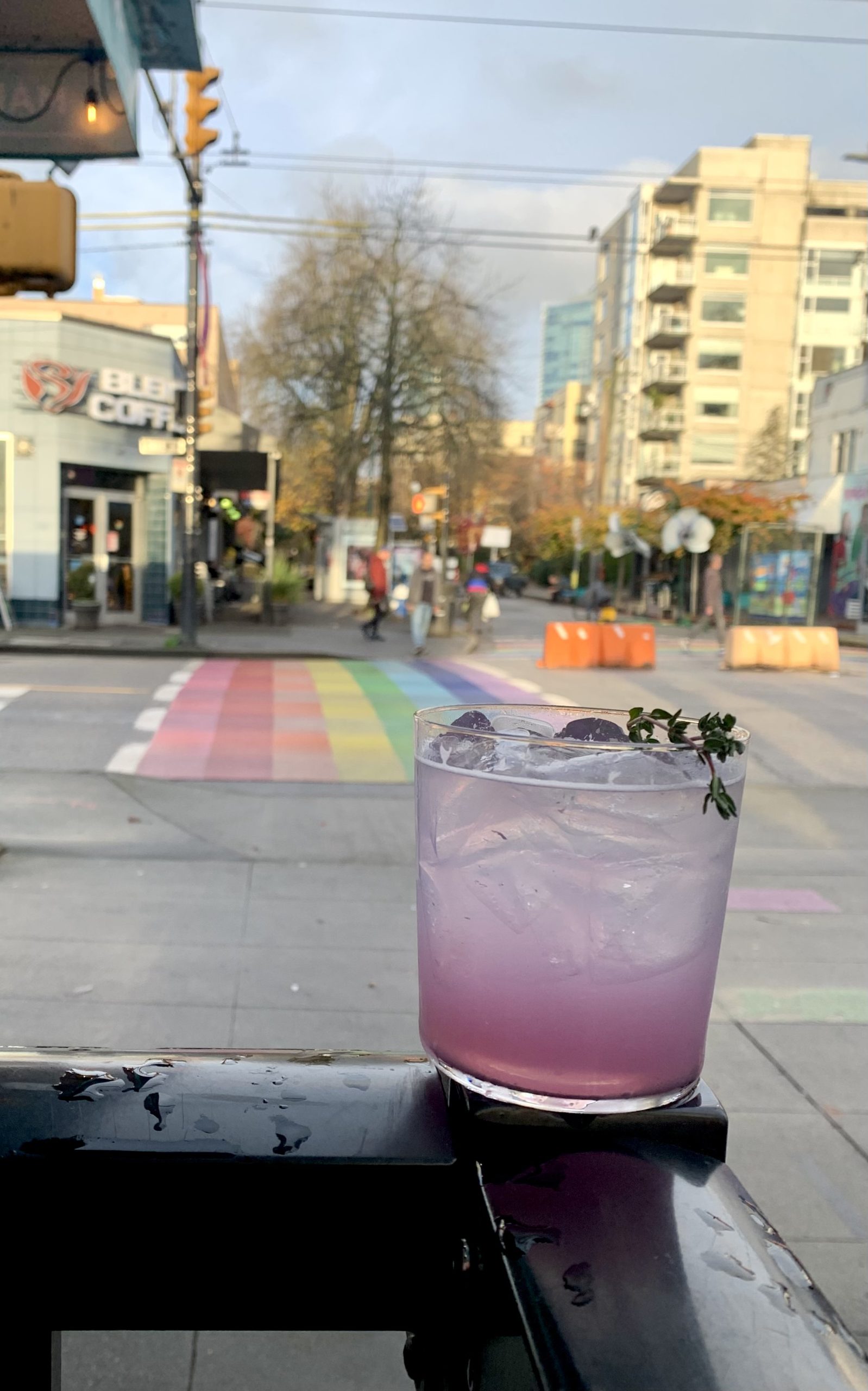 Espana: Eugenia
https://www.espanarestaurant.ca/ 
Roasted chestnut infused bourbon, locally foraged pine tincture, birch syrup and spruce tip bitters. Eugenia has inspired us to look for art and beauty in our community. We wanted to take a cocktail steeped in tradition, the old fashioned and infuse it with the west coast. We foraged for all of the ingredients (minus the birch syrup) in Stanley park. The Eugenia installation reminds us how easy it is to find bounty and beauty in our very own backyard.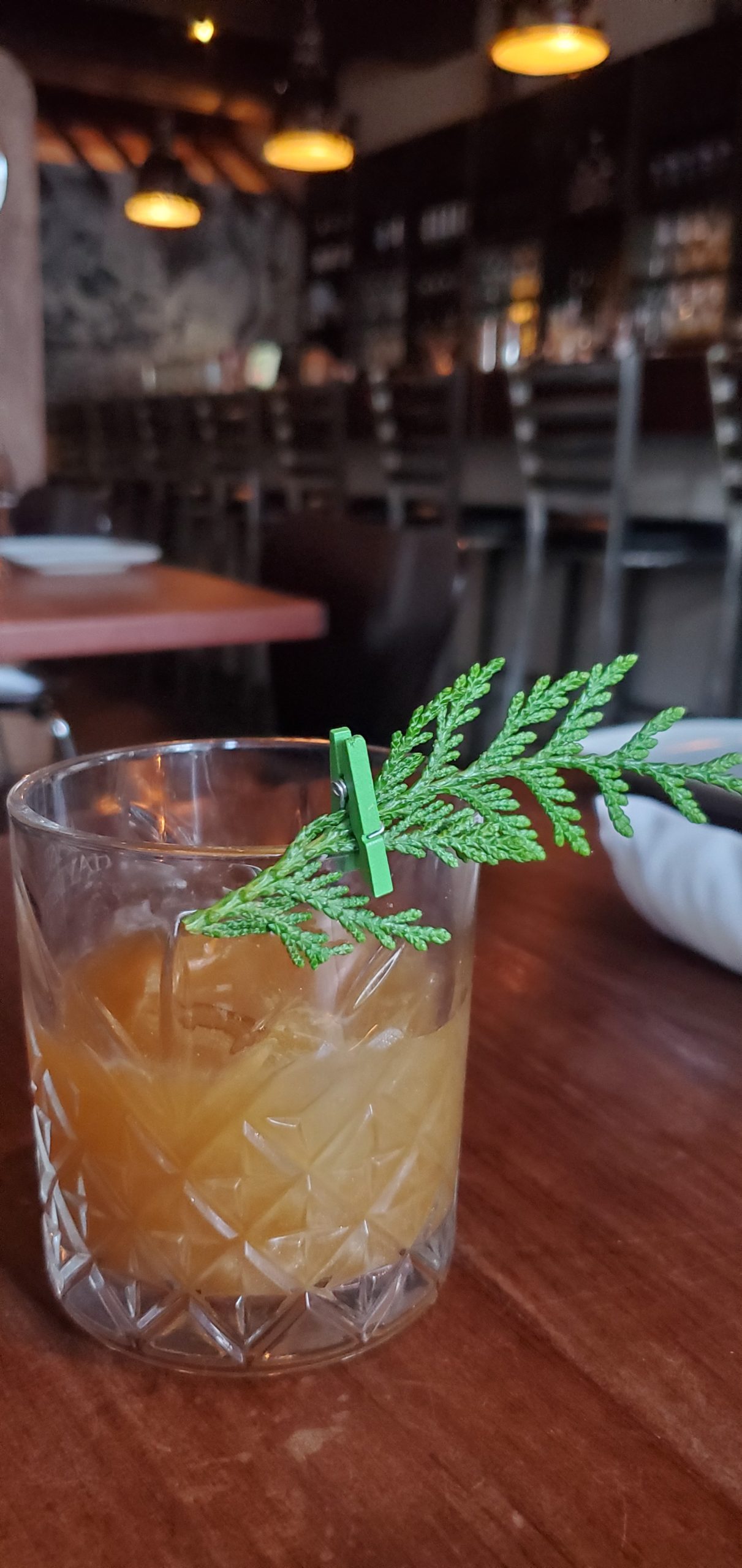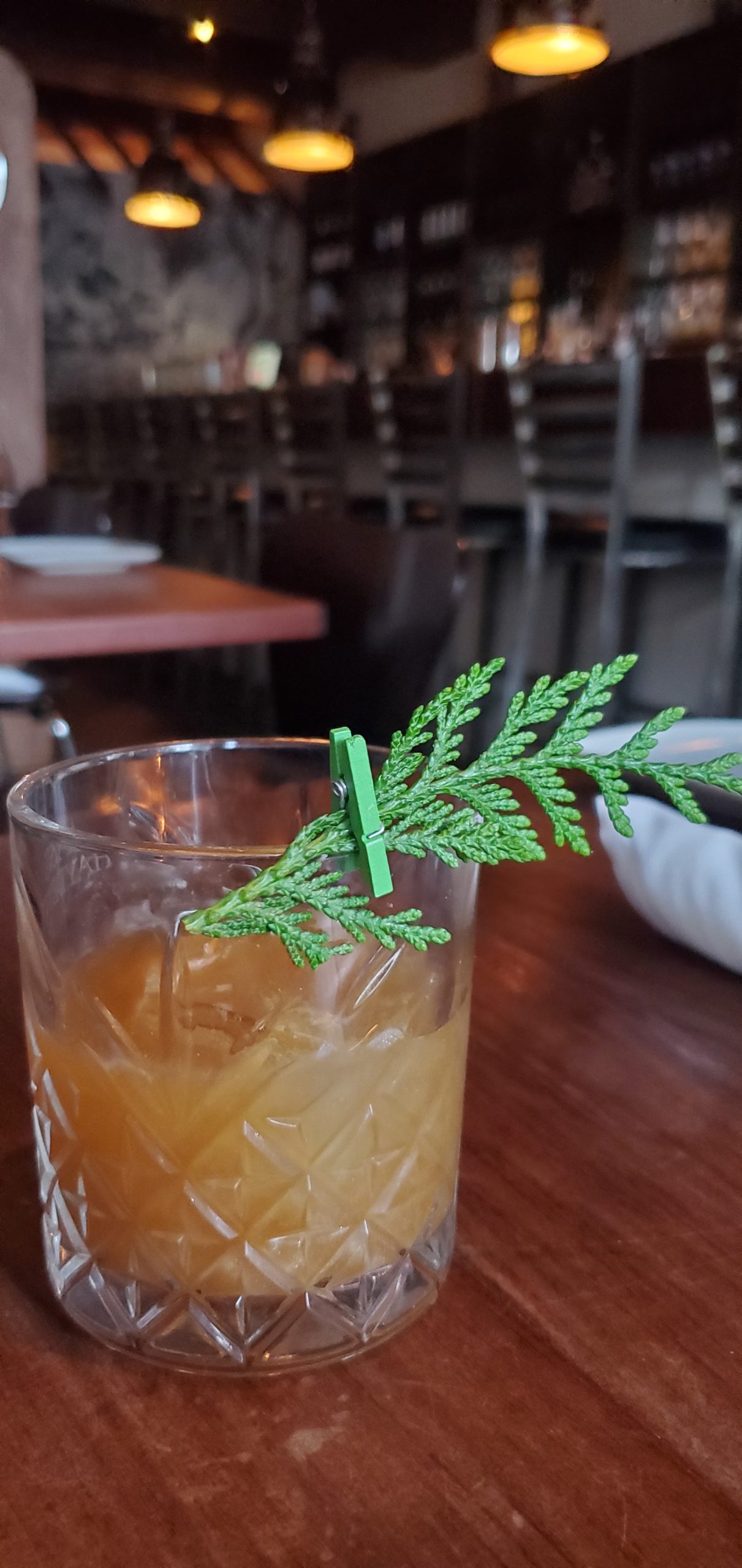 The Loft Lounge: The October Spice
https://loftondenman.com/ 
The October Spice is every-ting nice! Handcrafted with 100% agave tequila, Jamaican rum, freshly pressed pineapple, orange, lime and lemon juice, and our house made ginger, cinnamon, and honey syrups, this delicious cocktail will transport you to the Caribbean islands.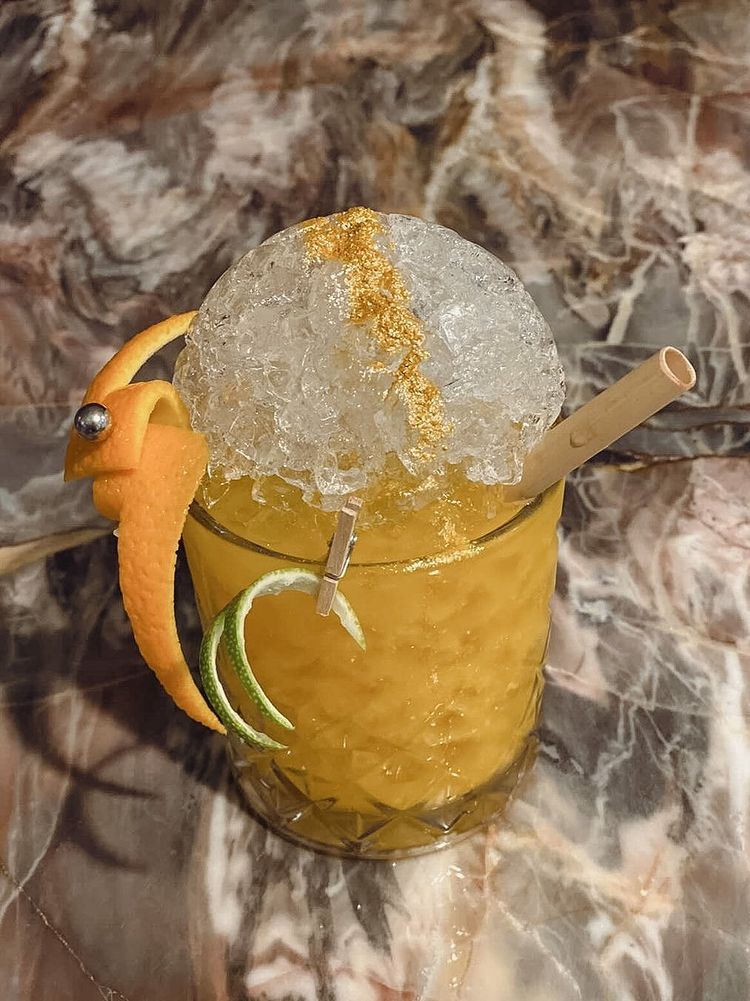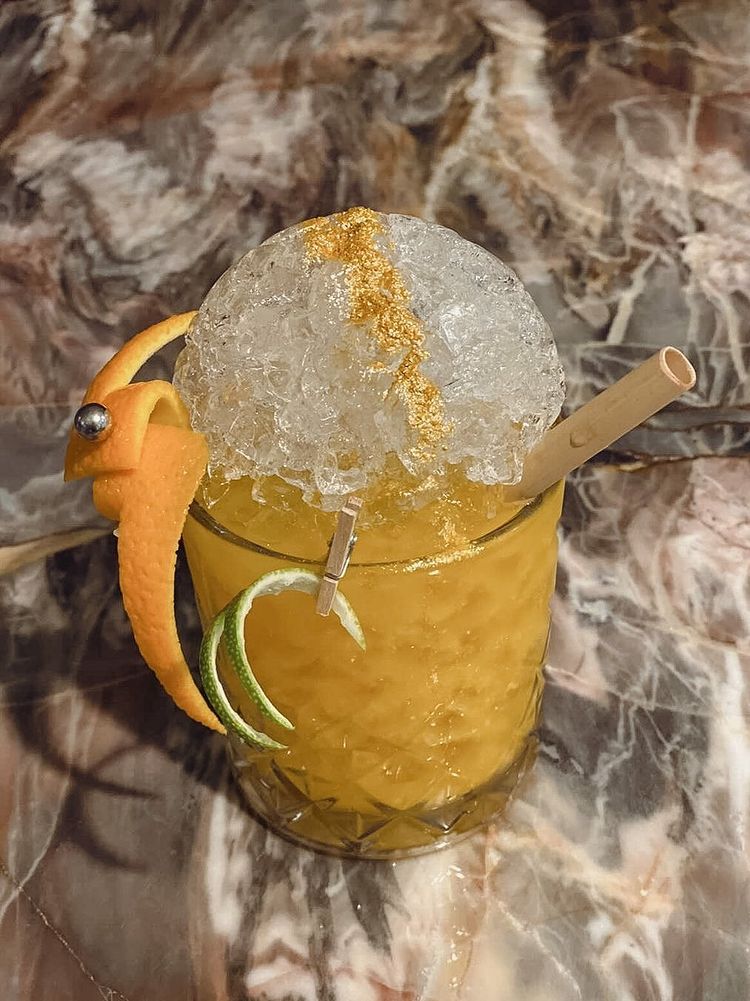 The Junction: Lumiere-Tini
http://www.junctionpub.com/ 
The Junction's "Lumiere-Tini" is a perfect blend of crisp apples and spice with a hint of ginger. A delicious cocktail to bring a little festive cheer and brighten up your holiday mood.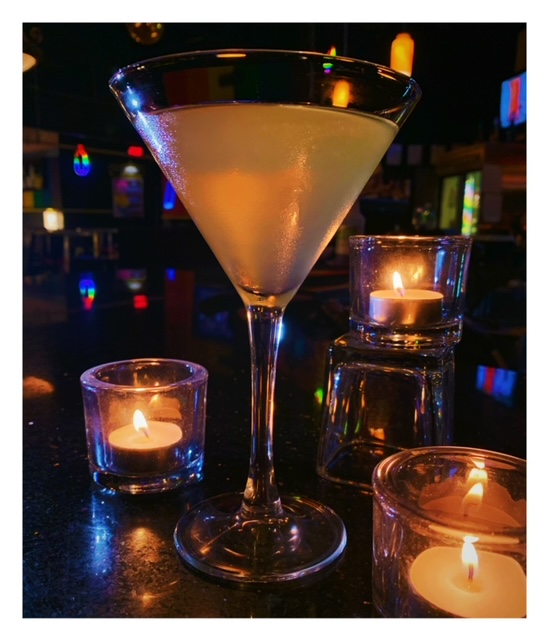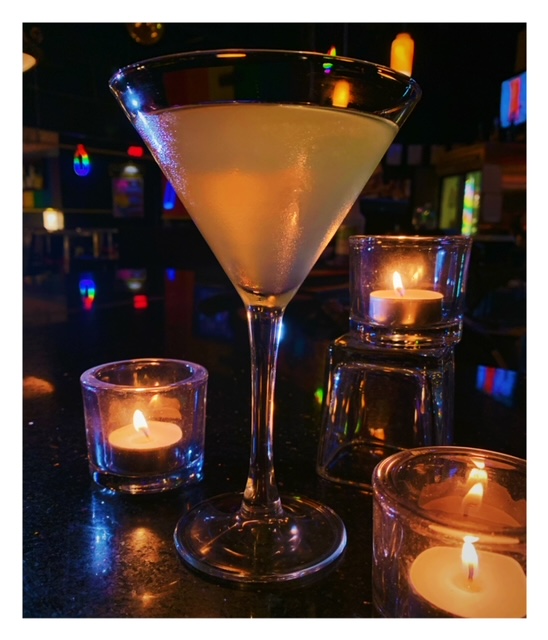 The Bayside Lounge: After Darkness
https://www.baysidelounge.ca/
Empress 1908 Gin, Green Chartreuse, Odd Society Salal Gin, Lemon Juice, Wildflower Honey, Fresh Basil, Dashfire Lavender Bitters, Lemon Twist